WELCOME TO APOSPERIA
A Door to the Deep
Aegean Blue
Set in an amphitheatrical location to offer breath-taking panoramic views to the sea and the surrounding natural landscape, Aposperia is inspired by the intact beauty of Karpathos to become an ambassador of the Dodecanese hospitality.
With a traditional architectural scale, the villas combine indoor and outdoor spaces formed between volumes, while safeguarding each suite's privacy. Every villa has its own pool with direct access from the living room and a private courtyard, planted with local aromatic herbs that complete a memorable Karpathian experience. Large openings merge the indoor and outdoor spaces, while guests enjoy living within nature.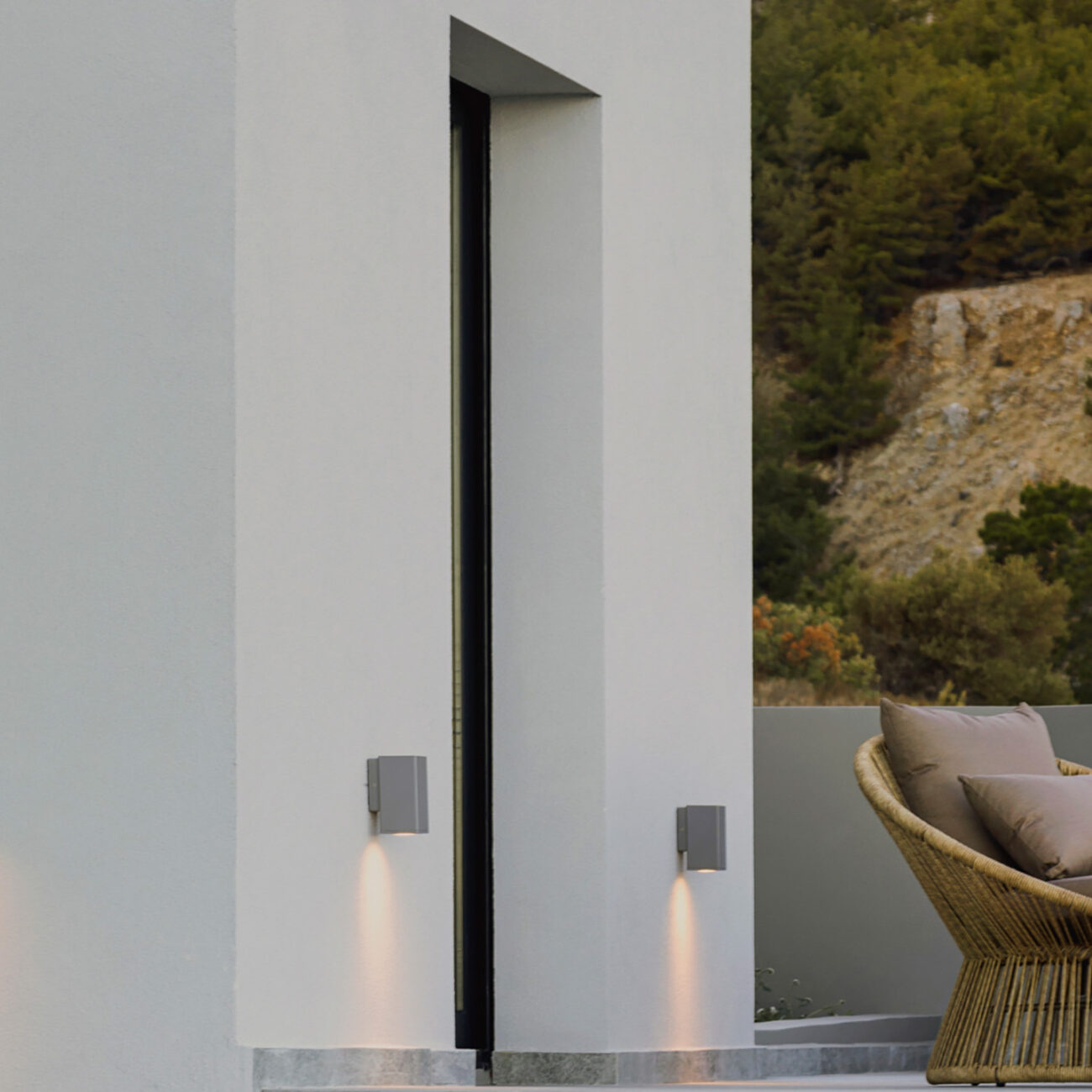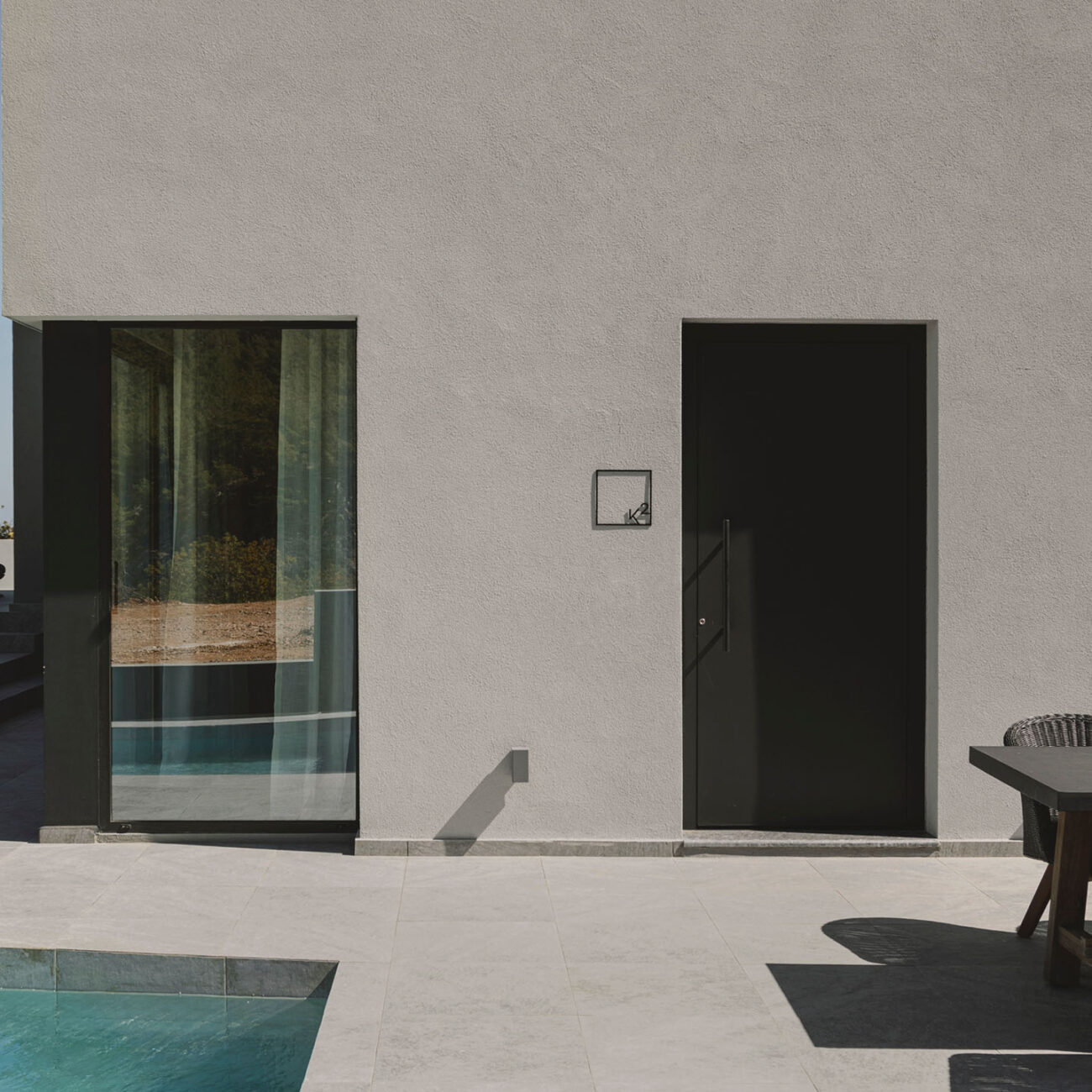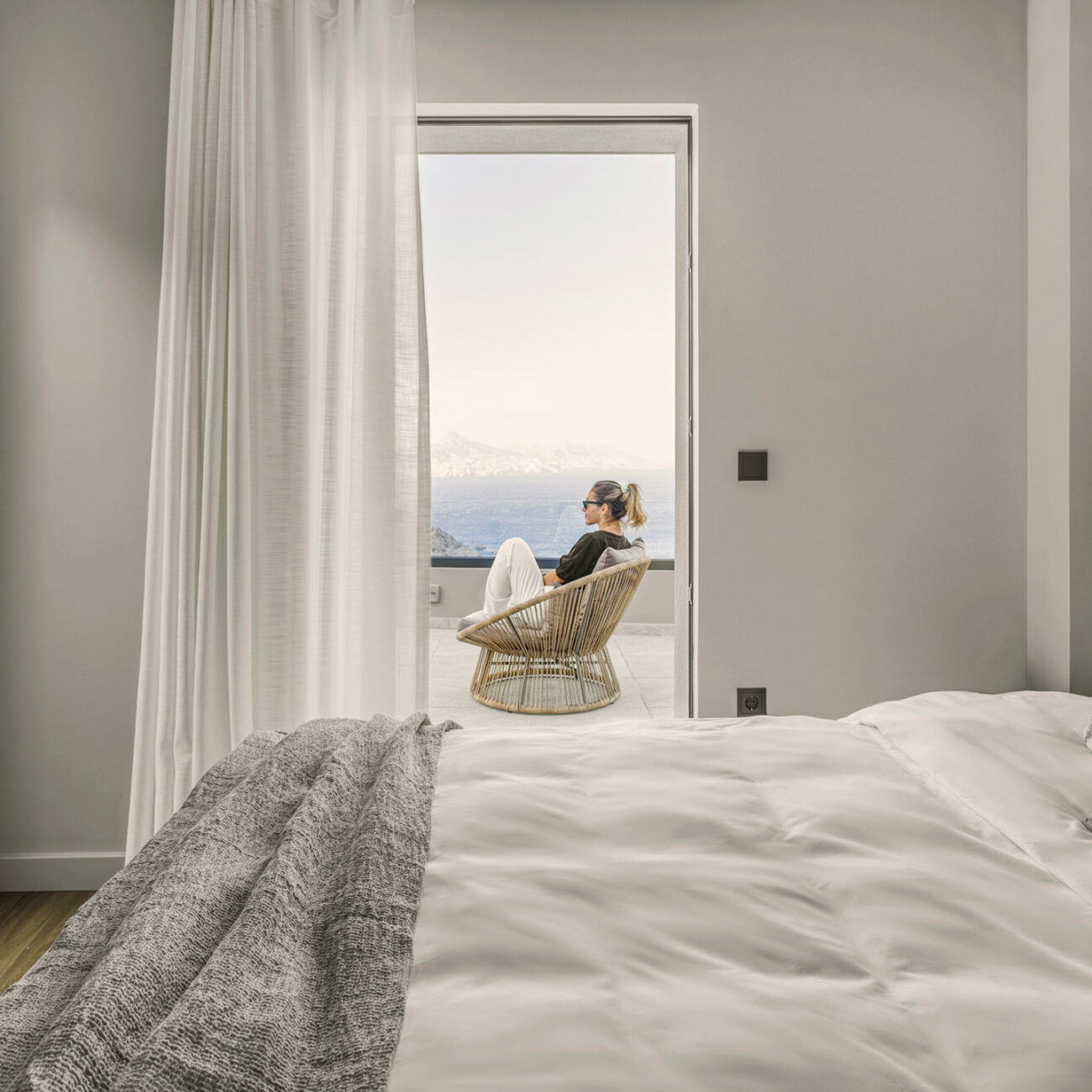 A hidden gem in the heart of South Aegean rich in history and tradition. According to legend, "Karpathians loved their island so much that they travelled to Mount Olympus to kidnap the gods. The unsuspecting captives were taken back to Karpathos and settled in a village high on a mountain, which the citizens named Olympos." Welcome to Karpathos, mythological home of Titans & Gods, the island of contrasts from beautiful beaches to majestic mountains, a worldly present with a fascinating past.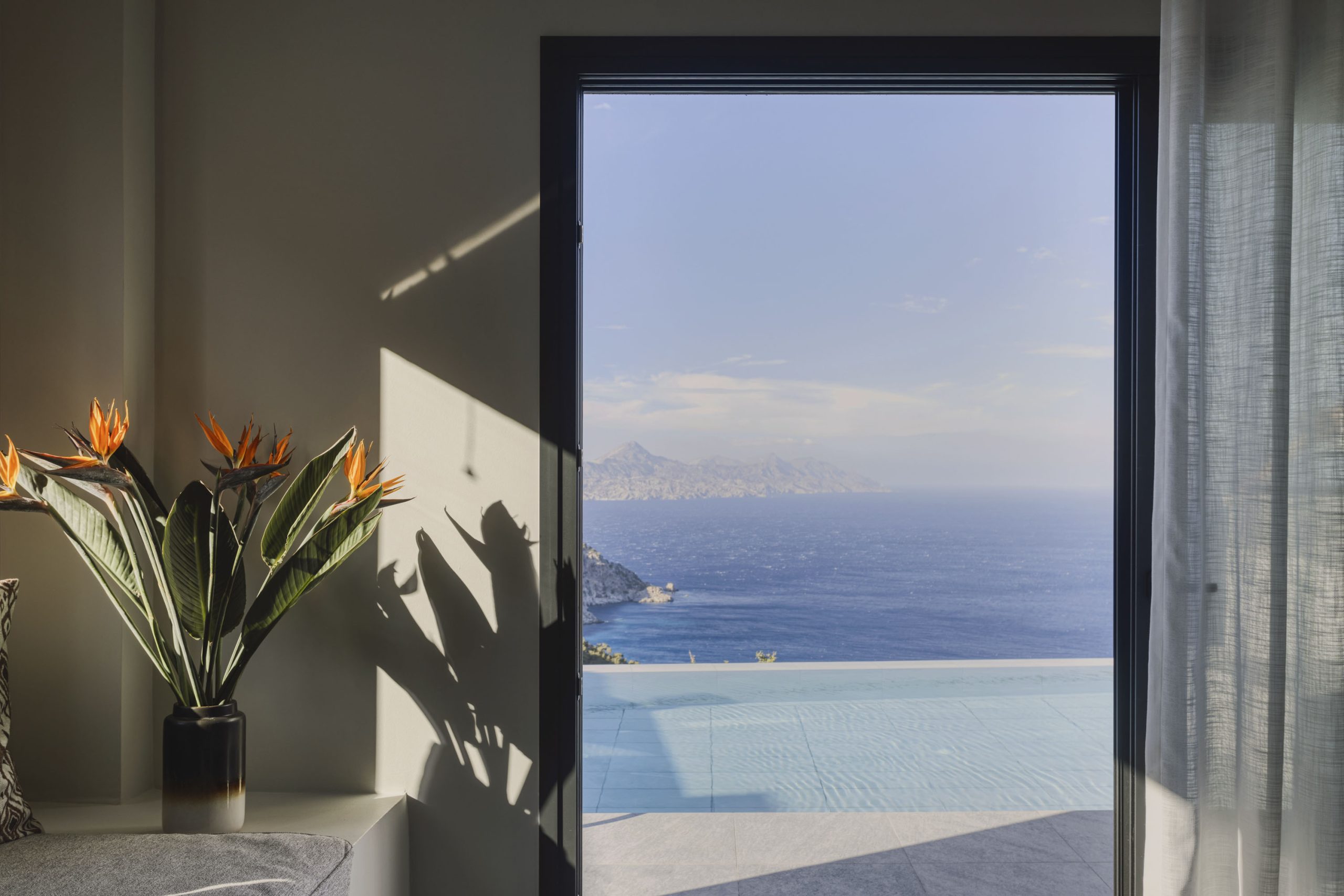 From Rocky Mountains and deep canyons to serene beaches and crystal clear waters, comes opportunities for everyone. Karpathos is as much an island for nature lovers as it is for sports enthusiasts. The constant winds at the south-eastern tip of the island make it a perfect place for kite and wind surfers. Whereas to the north, the designated Protected Area of Karpathos, Saria and Astakidonisia – recognised internationally for its biodiversity and historic landscapes. The island is a stopover site for birds migrating between Africa and Europe. Over 300 miles of hiking trails, 10 specifically designed for birdwatchers, enable visitors to combine interests in nature, culture, and history.